Goetia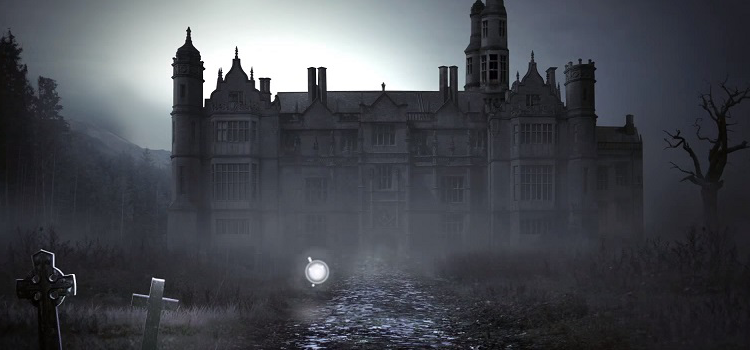 The original walkthrough can be found here.
---
1 Part 1: Manor, First Areas
Fly to the right and through the door to enter the manor.
Open cabinet near front door. Codex: Spirit map
Click to fold
Continue flying right until you worry what your father will think when he sees you.
Head upstairs.
Codex: Alice In Wonderland note.
Click to fold
Codex: Sigil doodles.
Open key collection.
Move Virgin Mary statue.
Click to fold
Flip switch behind statue.
Codex: Death certificate.
Click to fold
Father's lab now accessible. Go there.
Codex: Story of Icarus.
Click to fold
Codex: Mother, listen to reason letter
Click to fold
Codex: Demon notes journal.
Click to fold
Exit right and fly up to the second floor. Continue right. Meet Malphas. Steam Achievement: "First encounter, Make contact with a demon."
Head down, down beneath the floor to the kitchen. Note blank(?) page. Note combination lock on left.
Also note torn pages(?) on the ground.
Click to fold
Fly back up to dining room. Open dumbwaiter.
Carry box of powder (one screen to the left) into dumbwaiter.
Fly down to kitchen.
Call dumbwaiter.
Carry box of powder to blank(?) page and use it. Note clue.
Fly to dining room. Examine paintings, note ages. Do math.

Solution of kitchen door lock: (click to expand)

Enter "1908" into kitchen door lock.
---
I'm currently at this part. Will be continue soon.
---
Fly left into new area.
Codex: Note to Alexander from Annie.
Hear a noise in the upstairs hall.
Note broken crockery near front door. Find hexagonal shape.
Open door to the right.
Carry hexagonal shape to the right, through the door, and out the hole in the wall immediately past the doorframe. Fly left until outside.
Use hexagonal shape on pedestal outside the gate.
Fly down into graves. Find key. Fly key up to the second floor and in through open window.
Fly through the hole in the floor down to the first floor, then to the right. Open doors as needed while flying. Stop at desk underneath locked cabinet.
Use key to unlock cabinet.
Codex: Malphas, opposite sigil. Steam Achievement: "Apprentice exorcist First attempt at banishing a demon." You may now fly through walls previously blocked by blue symbols.
Fly right into new area. Fly up and left into billiard room.
Codex: My dearest son letter. Oakmarsh village now accessible.
Fly right into statues corridor.
Take screwdriver. Fly back to billiards room. Use screwdriver on panel. Find safe. (Locked for now.)
Fly right to end of area.
Codex: Forest painting. Forest now accessible.
Return to stairwell and fly up and to the right. Enter darkroom.
Codex: Eureka! Picture (in this room) now accessible. (Ignore for now.)
Complete the puzzle in the fireplace in the manor kitchen. Make sure that the game clearly indicates it as done. (Journal will flash). (Paper Chase Part One.)
Codex: Ben Hur book (Above front door). (Paper Chase Part Two.)
Codex: Drawing of sleeping cap. (Paper Chase Part Three.)
Examine painting matching that silhouette in first floor hallway. (Paper Chase Part Four.)
Fly down to first floor and exit right, to office with crows.
Note puzzle box with four words: JADE, LOVE, MOTH, SNOW.
Solve puzzle box.

Solution: (click to expand)

JOHN

Sealed room is now accessible. (Paper Chase Part Five.)
Fly to sealed room. (A little to the left and down.)
Absorb powerup. Steam achievement: "Clear-sightedness Discover the power of Vision."
Fly up and to the left. Pick up quill pen.
Fly up. Secret panel now revealed. Examine contents.
Return to office with puzzle box. Pick up journal. Carry journal outside, towards the forest. Secret brick now revealed.
Codex: I caught her going through your room.
2 Part 2: Oakmarsh